Okay, honest moment. I tend to overreact and become anxious about what others may consider small things really quick. Driving to and parking in places I don't know. Different events that I go to, even when I'm with people. Small talk at work with people I don't really talk to about stuff I couldn't care less about.
My finances get me too (that's a big one that can make anyone anxious). But what always ends up getting me is that I think so far ahead in the future all the time (literally freaked out yesterday looking at my 401K and Social Security, thinking about RETIREMENT. I'm 26). Since I've gotten my new place, I've been hit with several issues with my car, having to shell out more and more money. It's been annoying and frustrating, but that's life. I was freaking out for a minute though, and felt the heart palpitations hitting me hard!
Normally, when I'm stressed, I run to food and Netflix, which only ends up suppressing the problem and not really allowing me to process and work through things. Now that I'm back on trying to eat healthier and work out more, I refused to go back to that. I ate a piece of salmon, turned on a workout DVD, and worked out my frustrations. I felt 100 times better after that!
I started thinking about all of the other things that I do that tends to help to better de-stress and bring my anxiety levels down. Since stress is a thing of life, I figured I would share a list for y'all. Hopefully, it helps you guys too!
.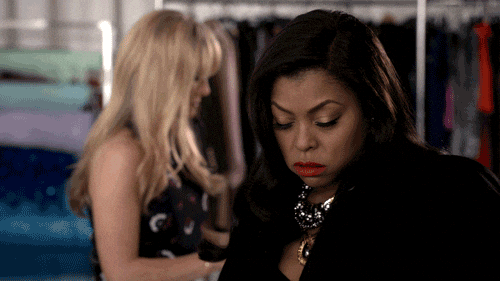 Prayer/Reflection
Praying and reflecting soothes my spirit. For me, it's refreshing to just legit open up to God about my issues and problems, and seek His advice above all. Life's been a lot better since I have. Also, taking time to sit quietly in a room (no music or other distractions in the background), and think on not only my bad circumstances, but also the good that's happened in my life, reminds me that I will make it through the tough times. Reflecting also calms me down, and allows me to think of a solution to my problems.
Journaling 
Between my 9-5 and my freelance writing, I stay typing on a computer. So putting pen to paper helps me relax and unwind. I write down my highs and lows, my wins and losses, my good and bad moments. Writing things down and thinking things through helps to bring my anxiety and frustration levels down in a big way. And, if I ever want to write a book in my later years, I have some good material!
Working Out
Working out is a  big stress reliever for many people. Me personally, I love Zumba, kickboxing, and hitting the bike. In those moments, I'm dancing, hitting, or cycling away whatever has been irritating me. And it's definitely healthier than picking up pizza and fries! If you choose this route, though, pick an exercise that you actually like. Otherwise, it'll just feel like a chore.
Crocheting
I know, I know. This might seem like a real grandma thing to do, but I promise it's therapeutic. My mom taught me the basics of crochet a long time ago, and it works to help me de-stress. It's something about hooking yarn that's very relaxing for me and stills my mind. I do a blanket or hat or something every now and then for the hell of it, but I've also seen a few people who actually make a good bit of money with this!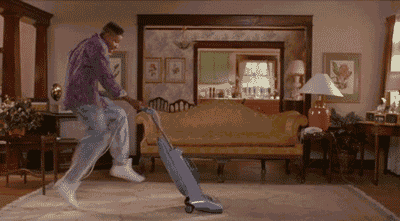 Cleaning
I HIGHKEY used to hate cleaning, but now it's helpful to de-stress too, especially when I'm mad. I vacuum, wash dishes, and whatever else with this wild energy when I'm upset. It helps me to get out aggressions and brings down my anger and stress. So, not only is my space clean, but I feel 10 times better!
Dancing it Out
Man, I really love to plug in my headphones and dance all around my room and apartment! It's fun, I'm burning some calories, and it feels good, especially after a long, stressful day. I blast my music and allow it to take me away from my worries and concerns for a minute. That's beautiful bliss right there! Adult Coloring
My older cousin got me hooked on adult coloring a few years ago. Yes, there are these really detailed coloring books made just for the grown folks who are big kids at heart. Much more detailed than even this GIF and I love every second of it. I let the creative kid in me run wild, using all of these different colors to create my beautiful masterpiece. All the while, I'm reflecting and coloring through my issues. Definitely relaxing!
Those are just some things I personally do to help de-stress. What are some things you do to help ease your mind and relax? Share in the comments!
Imperfectly,